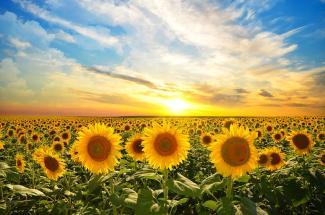 Five Ideal Summer Action Items
Even though the summer of 2020 hasn't panned out the way many of us had hoped – limited travel, ongoing health precautions, etc. – the shift to summer can be a good opportunity to reconsider a few financial planning initiatives that may not otherwise get the attention they deserve.  
#1 Summer offers an ideal window for engaging a tax preparer. If this is a task that has been gnawing at you, consider tackling it during the tax "off-season." You'll be thankful come early next year that this necessary chore has been taken care of, and tax preparers will be happy that you've engaged them early, before the next spring's tax crunch. 
#2 Summer is a time for learning more about long term care insurance. As more and more Americans are aging in place, paying for ongoing care has become a bigger and bigger topic of conversation. Knowing the basics of long term care insurance coverage, either for yourself or for an aging parent, can prove useful. Take the time to become familiar. 
#3 Summer can provide time to reflect on whether you are fully engaged with your financial picture – or whether you have been letting your spouse or partner take the lead too often, for too long. Unfortunately, over the years, many women fall farther and farther behind in knowledge and familiarity with all things financial.  
#4 Before the new school year starts, take the summer to make sure your high school graduate has the right estate documents. Even though some students might not be actually going away to college this year, once your child turns 18 it's important for them to have documents that include a health care proxy, durable power of attorney and a HIPAA release.   
#5 This summer, consider if you have enough life insurance coverage. Most people who receive coverage through their workplaces never think to purchase any independent coverage, even though they may need it.  
Have a great summer and of course feel free to reach out if you need help with any of these initiatives.