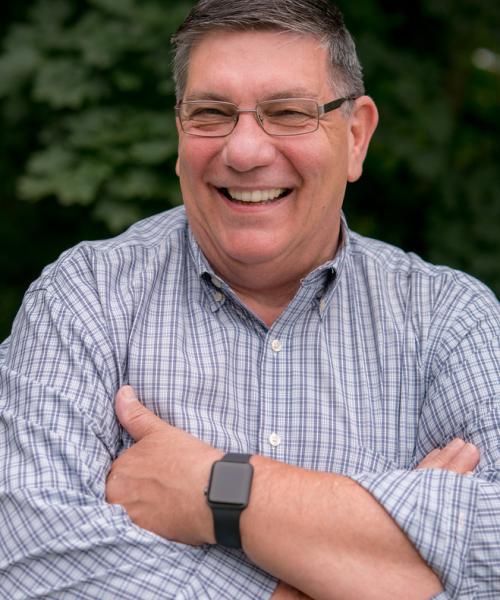 Daniel J. Galli

CFP®
Principal
781.878.2322
Dan founded Daniel J. Galli & Associates over 30 years ago. His practice includes a wide range of financial planning and investment management services, with a focus on retirement planning for professionals, small business owners, teachers, and individuals. 
Since 1997 Dan has taught courses on retirement, employee benefits, and financial planning for students in the Certified Financial Planner™ (CFP®) programs at both Northeastern University and Boston University. His ongoing work with BU includes updating BU's CFP® program curriculum as tax laws and other regulations are changed.
Dan is a well-regarded and well-known presenter and educator for PFE Advisors, LLC, a firm that provides financial education and other benefits to employees of PFE's corporate clients. He has traveled nationally for PFE, presenting educational financial workshops to employees of firms like Northern Trust, Forrester Research, Dunkin Brands, MathWorks, Akamai, The Broad Institute, and the Archdiocese of Boston.
Dan's expertise in all fields of financial planning, but especially with regard to retirement strategies, has meant that he is a sought-after contributor to articles in various publications, including the Boston Herald, the Boston Globe, Kiplinger's, CNBC, and CBS MarketWatch, among others.
Prior to changing fields into financial planning, Dan was a public school teacher, teaching third grade in Scituate, Massachusetts for eleven years. He remains passionate about education and about helping teachers and administrators understand their retirement benefits.
He has a bachelor's degree from Boston University and a master's degree from Bridgewater State University, both in education. Dan has been a CFP® certificant since 1997 and is also a Chartered Financial Consultant (ChFC) and Chartered Life Underwriter (CLU). He holds FINRA Series 7, 63, 66, and 24 licenses.
Dan is a long time member of the Financial Planning Association, and has served at both the local and national levels in various capacities, including committee member, chapter board member, and chapter president. The local chapter named him Financial Planner of the Year in 2017. He currently serves on the national Board of Directors of the FPA.
Dan lives in Marshfield, Massachusetts with his wife Louise. They have two grown children, Michael and Lauren, and three grandchildren.
*Candidates for the FPA Financial Planner of the Year must be a current FPA member and a CFP® practitioner in good standing who is experienced in financial planning topics and currently preparing comprehensive plans.  In addition, candidates must also demonstrate one of the following: history of involvement in the FPA of MA, community service, career development for new financial planners or advocacy on behalf of the profession.